"A SEED OF HOPE"
CATHOLIC MISSION IN AFRICA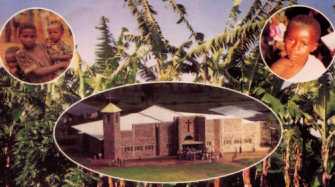 St. Francis Caracciolo Mission Established by the
Adorno Fathers in Nyamilima -
No. Kivu - D R

Congo - 1984



THE GIUSEPPE DIURNI PASTORAL CENTER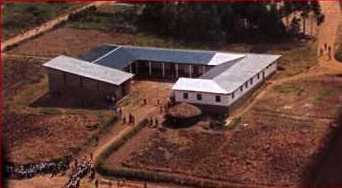 With a mission area of 2400 square kilometers and a population of 80,000 Nyamilima needs a central location where lay people can be trained to minister to the villagers. This training takes place at the Giuseppe Diurni Pastoral Center. Once trained, these lay people provide spiritual, civil, social and health related assistance. They teach the faith, help with the liturgy, provide advice on laws and rights and serve as peacekeepers.





CHURCH - A SIGN OF UNITY AND FAITH
Church of Nyakahanga
The St. Francis Caracciolo Mission has 15 small associated parishes. While eight of these parishes have permanent brick and stone church buildings, the others still use structures of sticks and mud.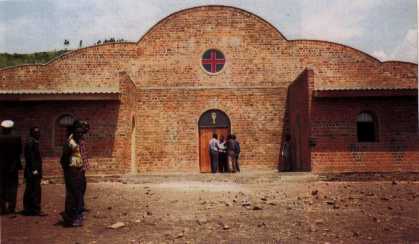 Church of Kanzanza






SCHOOLS - Education for all
In 1985 construction began on the elementary schools of Nyamilima. At that time they were attended by 400 students. By the 1997/98 school year the number had grown to 1700. Today there are 28 schools in Nyamilima which serve about 14,000 students on the elementary and secondary levels. With the assistance of the parents 360 teachers are able to receive a small salary.



SAINT JOHN'S HOSPITAL OF NYAMILIMA
The need for medical services in the mission area is very great. Currently there is one 80 bed hospital, St. John's Hospital, serving the people of the area. The hospital has one doctor on staff who is occasionally assisted by visiting doctors. Approximately 15 nurses staff the hospital. (Flavia De Bernardis, a volunteer nurse from Italy, is pictured below.) The monthly cost for salaries at St. John's Hospital is $2500. This does not include medical supplies. In addition to the hospital there are four dispensaries which provide first aid, maternity care and refer patients to the hospital when necessary.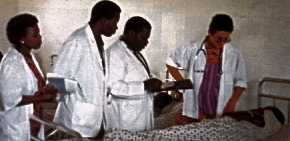 ST. JOSEPH'S SEMINARY (MAISON ST. JOSEPH)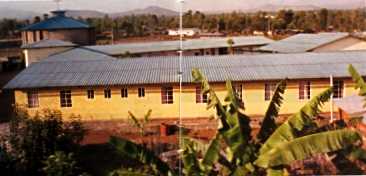 Preparing for tomorrow....
Located in Goma, St. Joseph's Seminary educates young Catholic men from the diocese of Goma to be the priests and brothers of tomorrow. After five years of training at St. Joseph's, the seminarians continue their studies at international universities of theology. Presently there are 27 students enrolled at St. Joseph's and 12 studying theology in Rome. .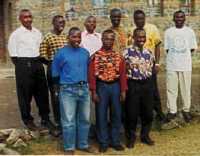 A group of novices from 1997/98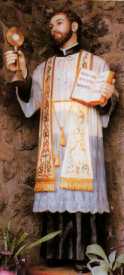 St. Francis Caracciolo Mission was established
on February 26, 1984 for the love of the poorest in Africa. Our mission exists through divine providence and the
generosity of people.

FOR MORE INFORMATION PLEASE WRITE TO:

Fr. Thomas Barbona, C.R.M.
c/o Botogota Catholic Parish
P.O. Box 528
Kabale, Uganda

Missions Work C.R.M.
Padri Caracciolini
Via Alpi Apuane, 1
00141 Roma, Italy